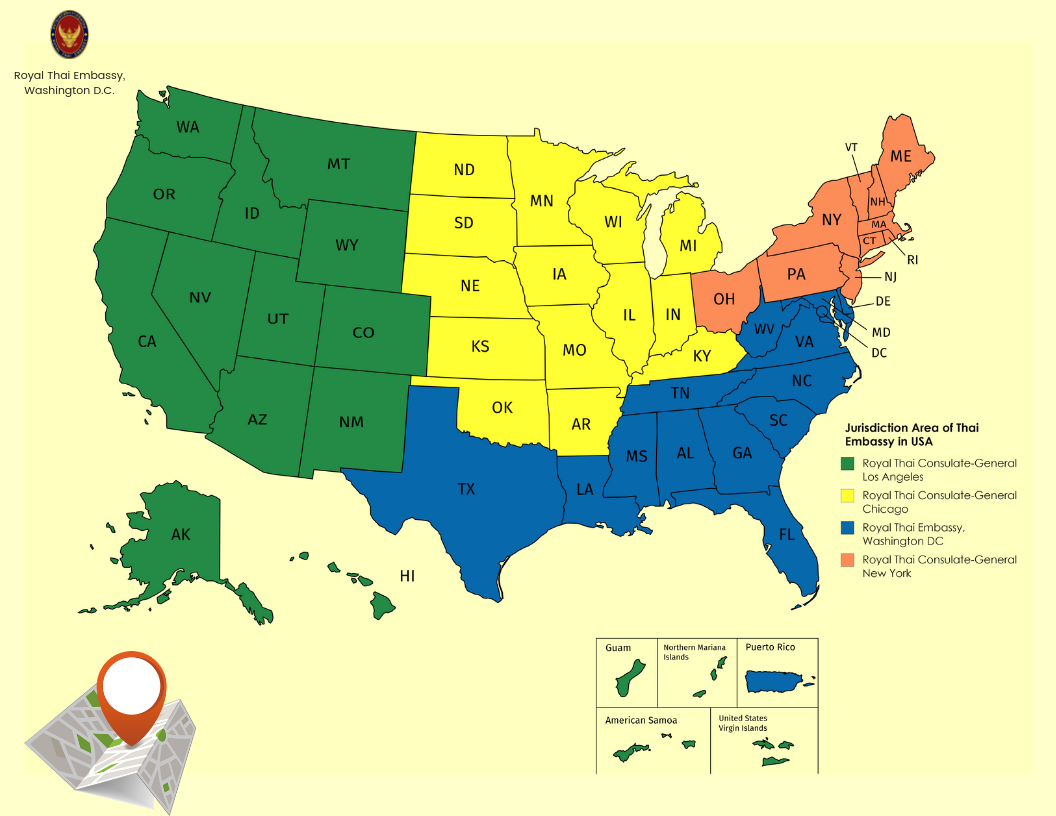 Royal Thai Embassy in Washington, D.C.
Alabama, District of Columbia, Delaware, Florida, Georgia, Louisiana, Maryland, Mississippi, North Carolina, South Carolina, Tennessee, Texas, Virginia, West Virginia, Puerto Rico
Royal Thai Consulate - General, Los Angeles
Alaska, Arizona, California, Colorado, Hawaii, Idaho, Montana, Nevada, New Mexico, Oregon, Utah, Washington, and Wyoming as well as all of the unincorporated territories of the United States in the Pacific such as Guam.
Royal Thai Consulate - General, New York
Connecticut, New York, New Jersey, New Hampshire, Maine, Massachusetts, Ohio, Pennsylvania, Rhode Island and Vermont.
Royal Thai Consulate - General, Chicago
Arkansas, Illinois, Indiana, Iowa, Kansas, Kentucky, Michigan, Minnesota, Missouri, Nebraska, North Dakota, South Dakota, Oklahoma and Wisconsin.