Invest in Thailand
If you wish to set up an operation in Thailand, your best contact point is the Office of the Board of Investment (BOI).
| | |
| --- | --- |
| | The Office of the Board of Investment is a government agency under the Office of the Prime Minister. Its core roles and responsibilities are to promote valuable investment, both investment into Thailand and Thai overseas investment. |
The BOI is available to assist you in numerous ways, including:
Enhancing Competitiveness and Investment Facilitation
• Offers an attractive and competitive package of tax incentives.

• Imposes no foreign equity restrictions on manufacturing activities or on some service.

• Provide assistance in the provision of visas and work permits to facilitate entry and subsequent operation for a foreign-owned business. Click for more information at One Start One Stop Investment Centre

• Waives restrictions on land ownership by foreign entities.
Business Support Services
• Provides comprehensive information and advice on establishing operations in Thailand. Click for more information at Cost of Starting and Opening Business in Thailand

• Arranges site visits.

• Identifies potential suppliers, subcontractors, joint-venture partners.

• Provides useful contacts with key public and private organizations.

• Coordinates between the foreign business community and other public agencies
Investment Promotion
Special Economic Zones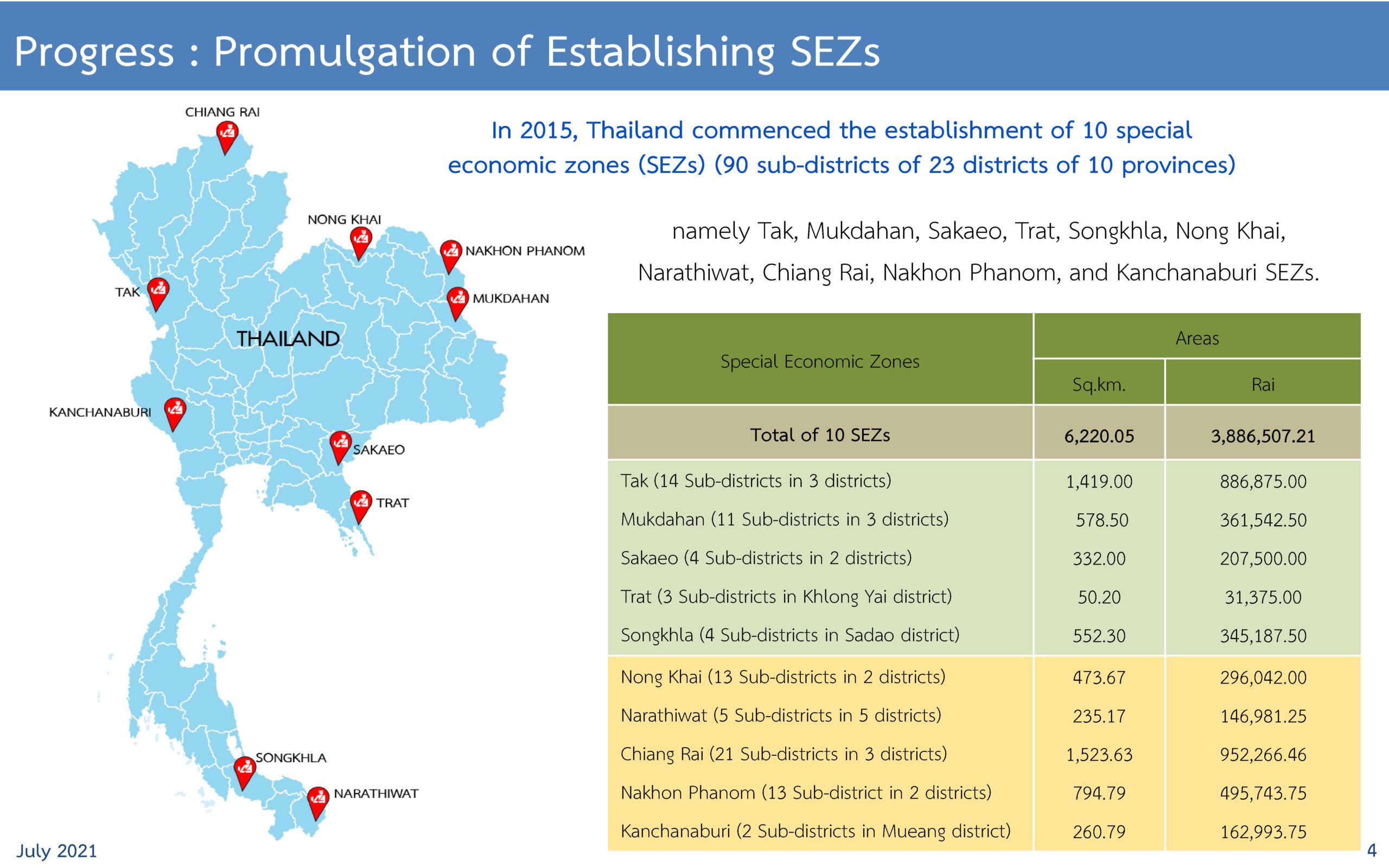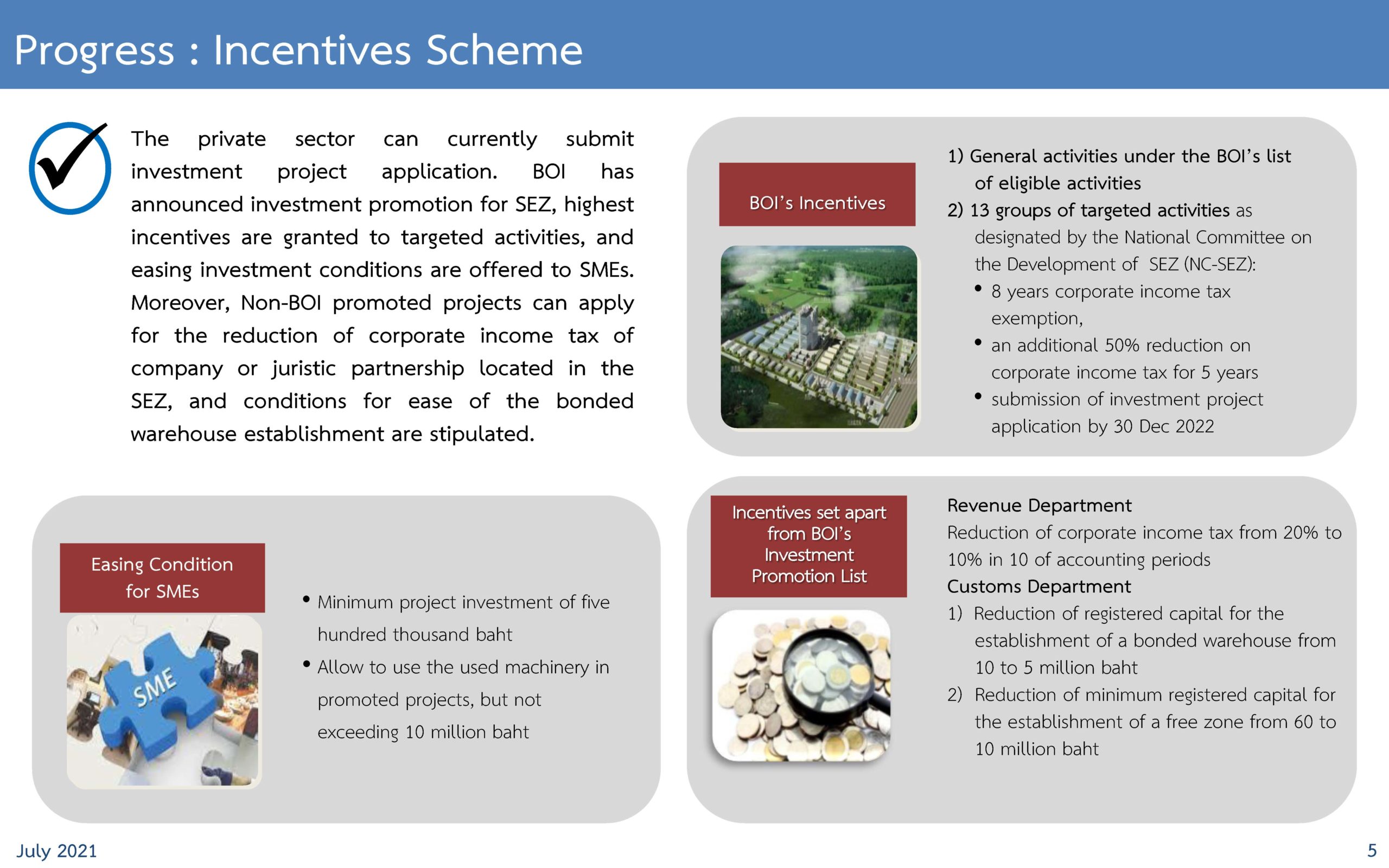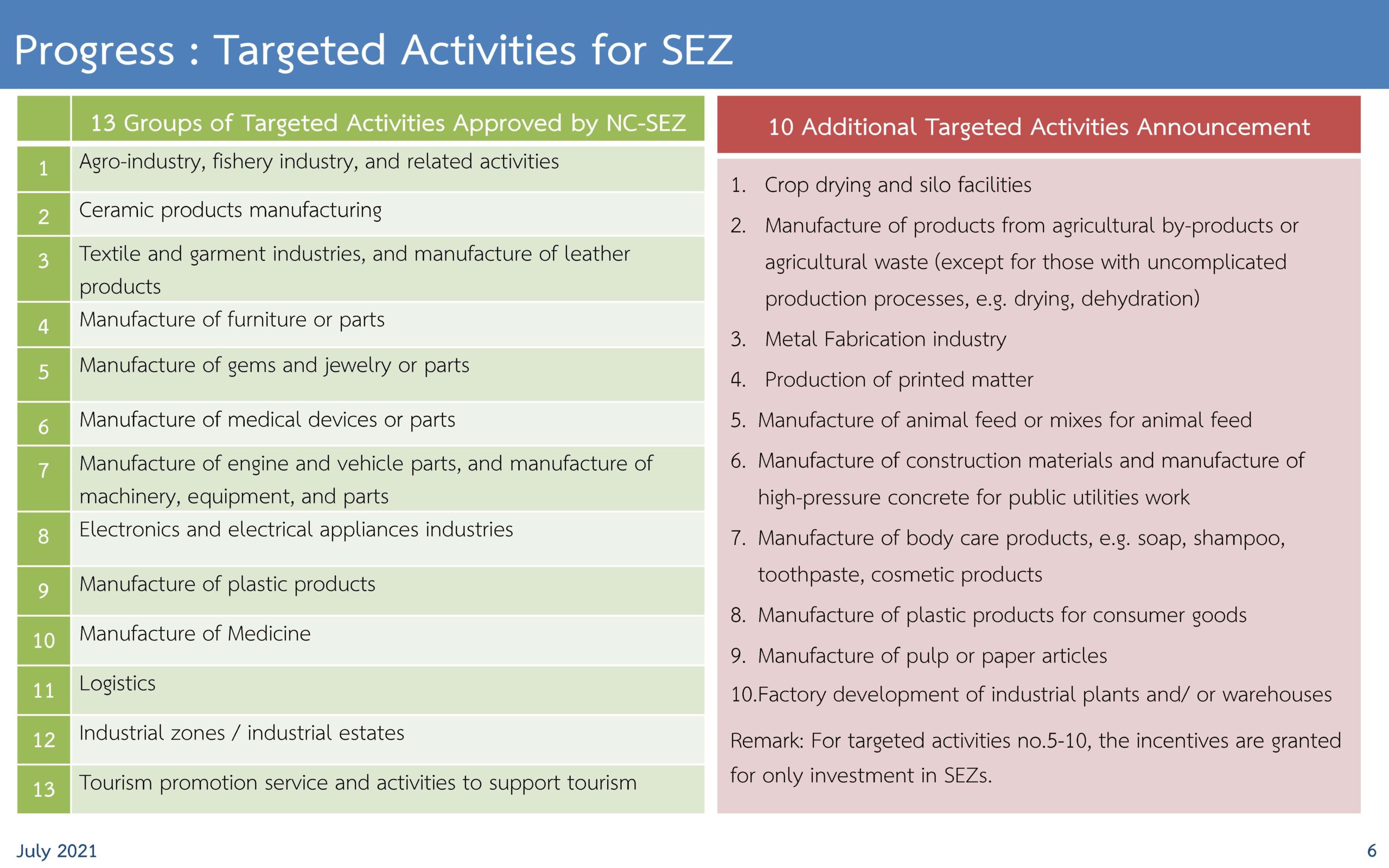 Eastern Economic Corridor (EEC)
The Eastern Economic Corridor (EEC) is an area-based development initiative, aiming to revitalize the well-known Eastern Seaboard. The project initially focused on the 3 Eastern provinces, namely Rayong, Chonburi, and Chachoengsao.
The EEC's 12 targeted S-curve industries are: cars; smart electronics; affluent, medical and wellness tourism; agriculture and biotechnology; food; robotics for industry; logistics and aviation; biofuels and biochemicals; digital; medical services; defense; and education development.
For more information, please see here
Bangkok Post: News Update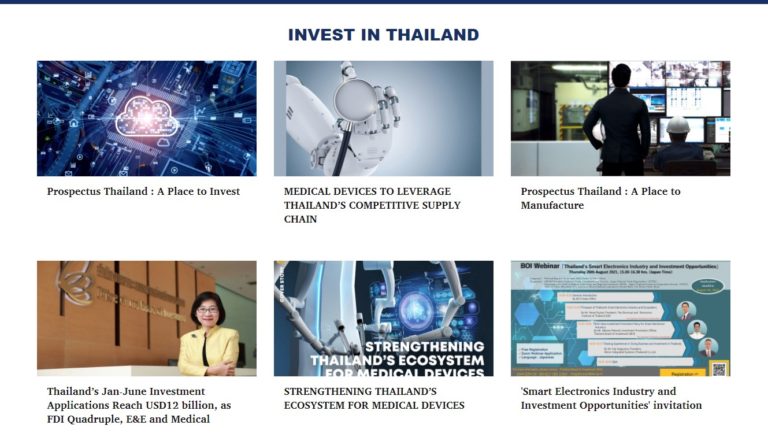 ——————————————-
To learn more about investment in Thailand, please go to: http://www.thinkasiainvestthailand.com or contact Thailand Board of Investment offices near you.
Thailand Board of Investment, Los Angeles
Address: Royal Thai Consulate-General, 611 North Larchmont Boulevard, 3rd Floor Los Angeles CA 90004
Tel: 323 960 1199, Email: [email protected]
Jurisdiction:
– USA (Alaska, Arizona, California, Colorado, Hawaii, Idaho, Montana, Nevada, Oregon, Utah, Washington, Wyoming)
– Mexico
Thailand Board of Investment, New York
Address: 7 World Trade Center, 34th Floor, Suite F, 250 Greenwich Street, New York 10007
Tel: 212 422 9009, Email: [email protected]
Jurisdiction:
– USA (Alabama, Arkansas, Connecticut, Delaware, District of Columbia, Florida, Georgia, Illinois, Indiana, Iowa, Kansas, Kentucky, Louisiana, Maine, Maryland, Massachusetts, Michigan, Minnesota, Mississippi, Missouri, Nebraska, New Hampshire, New Jersey, New Mexico, New York, North Carolina, North Dakota, Ohio, Oklahoma, Pennsylvania, Rhode Island, South Carolina, South Dakota, Tennessee, Texas, Vermont, Virginia, West Virginia, Wisconsin)
– Canada
Source:
Last Edited: August, 2021